La Clínica Anglo Americana cuenta con una amplia lista de compañías aseguradoras que mantienen convenios comerciales de asistencia médica, tanto nacionales como internacionales.
Aquí encontrará una lista de las compañías de seguros que se encuentran afiliadas con nosotros, sin embargo, recuerde consultar primero con su bróker o representante sobre la cobertura de su póliza.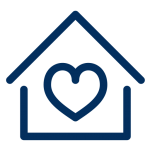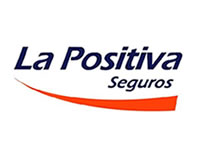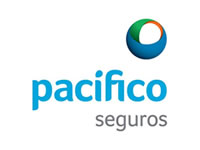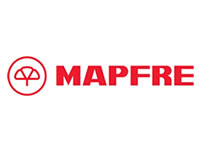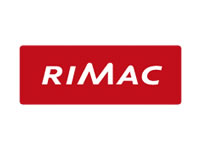 ASA ( Assistance Services of the Americas)
Assured Assistance Inc. (o también) RBC Insurance
Assurance Medicale (Grupo IMAS)
Aetna Global Benefits
Aetna US Healthcare (National Medical excellent Unit)
Ageas Insurance
Allianz Worldwide Care
Allianz Global Assistance
ADAC Schutzbrief Versicherungs-AG
AIG International Services (o también)
American International Assistance Services
AON Consulting Employee Benefit Adviseurs
AIU Insurance company (o también) AIG Assist de Texas
American International Assistance Services (o también) AIG Assist
Axa Assistance Argentina
Axa Assistance USA
Axa Wintertour Sinistres Suisse Romande
Best Doctors
BlueCross BlueShield (o también) World Access, Mondial Assistance, Allianz Global Assistance, ahora administrada por Axa Assistance USA
Bupa Internacional
Cardinal Assistance (Cardinal Servicios Integrales S.A.)
Canassistance Service Des Reglements
Cega Group
Cigna International
Citeko Ingeniería de Sistemas
Compañía Europea de Seguros S.A. (también es) DKV Seguros
Coris Brasil Asistencia Internacional
Cover More Insurance
Delaware American Life Insurance Company (DELAM) también MetLife.
Desjardins-Laurentienne Life Assutance
Elvia Assistance B.V. (o también) Mondial Assistance
Euro Center ltda.
Eurocross
EuroCross International
Europ Assistance – Chile
Europ Assistance Austria
Europ Assistance Argentina
Europ Assistance España
Europ Assistance Hungary
Europeenne de Assurances, ERV Europea de Seguros de Viaje
GMC Services International Administration
Global Excell Management
Global Medical Management
Health Insurance Danmark
Healthwatch S.A.
HTH Worldwide (Highway to Health)
HCC Medical Insurance Services
International Medical Group
International Health Insurance danmark /Usa Medical
International Medical Rescue
International Personal Advisory Team (o también)
International SOS
Inter Group Assistance
Inter Mutuelles Assistance
Inter Partner Assistance
IMA Iberica S.A.
JI Accident & Fire Insurance
Latin American Assistance
Magna Administrative Services (cía.seg. Best Meridian International)
Manulife Global
Medsave – The Global Healthcare Company
Mercur Assistance Deutschland GMBH
Miami Medical Center USA
Mitani Brothers / Andes Nippon Tourist
Multi Assistance Service
Mondial Assistance (Alemania) / Elvia Assistance
Mondial Assistance Group – España / Elvia Assistance
Mondial Assistance / Holanda
Mondial Assistance USA (también) Allianz Global Assistance
Multinational Underwriters / HCC Medical Insurance Services
MSH International
Olympus Managed Health Care, Inc.
One World Assist
Orac Services GMBH
Omega Travellers Assistance
Oneworld Assist
Ohra Seguros
Pan American Assistance
PGBA
PPPHealthcare
Pottruff & Smith Travel Insurance Borkers (Reliable Life Insurance)
Quality Health Management
Race Asistencia
RBC Underwriting Management Services
RBC Travel Insurance Company (o también) Assured Assistance
Roland Assistance para HanseMerkur Reiseversicherung AG
Royal Dutch Touring Club ANWB – Emergency Center
Royal Caribbean International / Celebrity Cruises
SOS International
SOS Seguros y Reaseguros / SOS Assistance España
Seleccare Risk Management Corp.
TIC Travel Insurance Coordinators Ltd.
Travel Care Services
Travel Guard Americas
Tricare Overseas (administrado por International SOS) solo para militares
Tricare Health Services (pertenece al estado de EE.UU)
The Royal Company for Life and Health Insurance
United Healthcare Assistance
Universal Assistance
USA Medical Services International Headquarters AMEDEX
Van Breda International
Voyagers Assistance
Voyageur Insurance Company
Whiteley Insurance Consultants (o también) Cega Group
World Access (USA) = Bluecross Blueshield = Mondial USA
World Access (Canada) = Mondial Canadá
WorldNet Services Corporation
Worldwide Assistance Services
World Travel Protection
World Wide Mediclaim Services